Skip to Content
Professional Fork Services, Upgrades & Repairs
As the technology of today's more advanced bike components changes and grows, so does the need for perfectly dialing-in and customizing your forks performance. Today's suspension forks can be tuned in ways that weren't possible not that long ago. Air springs as an example have changed dramatically and the ways you can tune the spring can be confusing, even to experienced riders. The professionals at Cascade Suspension Works have over 30 years of experience in working on suspension and in mountain bike set up. After the hours you put into pedaling your favorite trails, your fork is going to need a tune-up and at some point a full rebuild. We get it, we're riders too and we know you don't want to be off your bike for too long and we also know what it takes to keep your fork working optimally. Drop it by or send your fork in to our Portland location for quick turnaround. We'll always strive to get you back out on the trails with a goal of a 48-hour service window.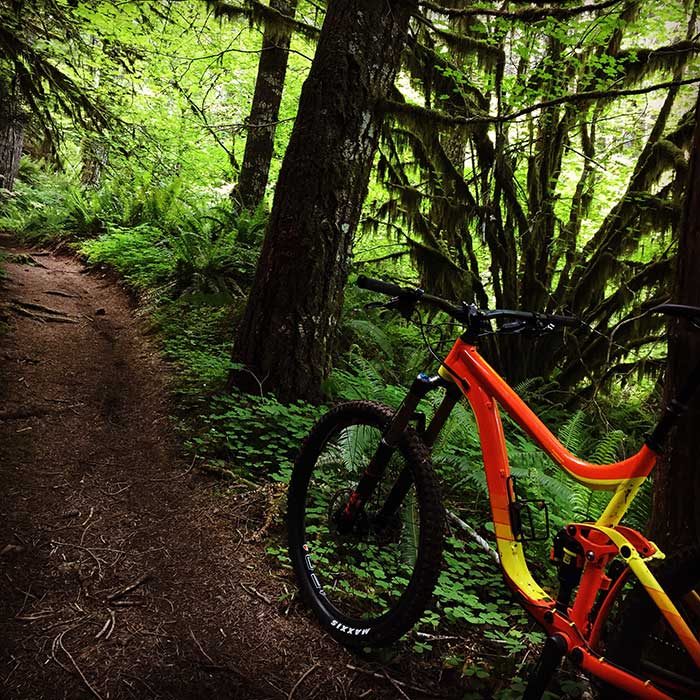 Precision Tuning and Service
Our in-depth process hits all the important points to get your fork up to or better than Factory standards. It's a rigorous routine, but it insures you're getting the quality work you expect.
Complete external cleaning and inspection
Disassembly as needed for work being completed
Complete cleaning and inspection of internal parts
All seals replaced with Factory rebuild kits (aftermarket upgrades available upon request)
All fluids replaced with Factory oils (high performance aftermarket fluids available upon request)
Piston re-valve as needed (Optional Custom valve tuning available for additional cost)
Ask us about damper upgrade kits that may be available
Full Function test after rebuild
Leak test after rebuild
Recommended settings discussed with Rider
Dialing in Your Fork to Peak Performance
A properly-tuned fork will match your riding preferences while keeping you comfortable and in control. Routinely adjusting the compression settings on your fork over the course of the ride is not only common, those features are there to allow you to get the most from your fork. Keep these suggestions in mind while you're out there. If you have low speed adjustments (LSC) these are often used to control rider induced movements. They stabilize the fork so it won't dive under hard braking or will minimize movement if you're out of the saddle climbing. If you have too much LSC though the sacrifice will be small bump compliance (think traction) and to a degree, comfort. If you have high speed adjustments (HSC) these adjustments are used to control how the bike handles really rough terrain. Too much and you'll feel "spiking" through the bars, too little and it will feel like you can't hold your line. Your fork takes a lot of abuse and it needs as much care as the rest of the components on your bike. Bring your fork in for simple routine maintenance or a full rebuild. We promise you'll be satisfied with our work.
EXPERTISE & EXPERIENCE IN SUSPENSION TUNING & REPAIR