Skip to Content
Mountain Bike Suspension Work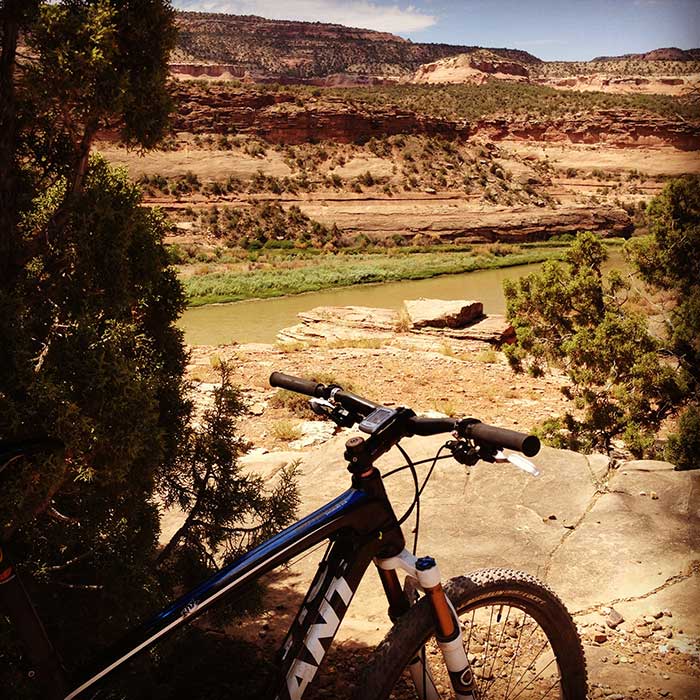 About the Owner
Owner and operator Jeff Menown has been a mechanic most his adult life. In the 80's and 90's he spent time and considerable resources, road racing motorcycles (is there such a thing as inexpensive racing?) Superbikes to be exact. After that, he moved on to racing mountain bikes. In motorcycle racing, dialed suspension is a pivotal element of success and he handled all of the suspension work on his race bikes. So it was a natural progression to transition to mountain bike suspension. Before opening his own shop, Jeff has done developmental work with suspension brands like Halson Designs, and worked with cycling icons such as John Tomac and Doug Bradbury on Tomac bikes when he was a product manager at American Bicycle Group. During his tenure at Giant Bicycles, he was on the team that helped develop the venerable Maestro suspension design. He considers himself very fortunate to have been able work with some very accomplished World Cup level athletes and to be able to use the knowledge gained from those experiences to help every day riders get the most from their suspension.
Bike Suspension Maintenance from a True Enthusiast
Jeff is a certified instructor at United Bicycle Institute and has worked at Fox as a Tech Rep, working with racers and teams helping train dealers on how to work on and distribute Fox products. As an industry veteran of over 30 years, Jeff is very fond of his work, which is why in 2018, he founded Cascade Suspension Works in Portland, OR and is proud to provide a great community with precision mountain bike suspension maintenance and rebuilds. Call us or visit today to schedule suspension work on your bike's fork, shocks, or dropper post. We look forward to meeting you!
EXPERTISE & EXPERIENCE IN SUSPENSION TUNING & REPAIR