Skip to Content
Dropper Service & Repair
Dropper posts give you an incredibly intuitive advantage over any terrain but in particular, technical terrain. This component upgrade has been becoming increasingly popular with new and experienced riders alike and many new bikes come standard with them. A dropper post is a seat post that allows you to raise and lower your saddle position on the fly (tools free). For example, keep it raised for an optimal pedaling position during flat and/or extended pedaling sections. Once the trail turns down or the terrain starts to get more technical, you push a button and your saddle drops out of the way to allow you to manipulate your riding position and stay in control. A dropper post is a telescoping mechanism not unlike your fork. They can be quite simple or quite complicated mechanisms depending on the design and they require the same type of precision services as shocks and forks. Contact us or stop into Cascade Suspension Works to find out what level of maintenance is required for yours.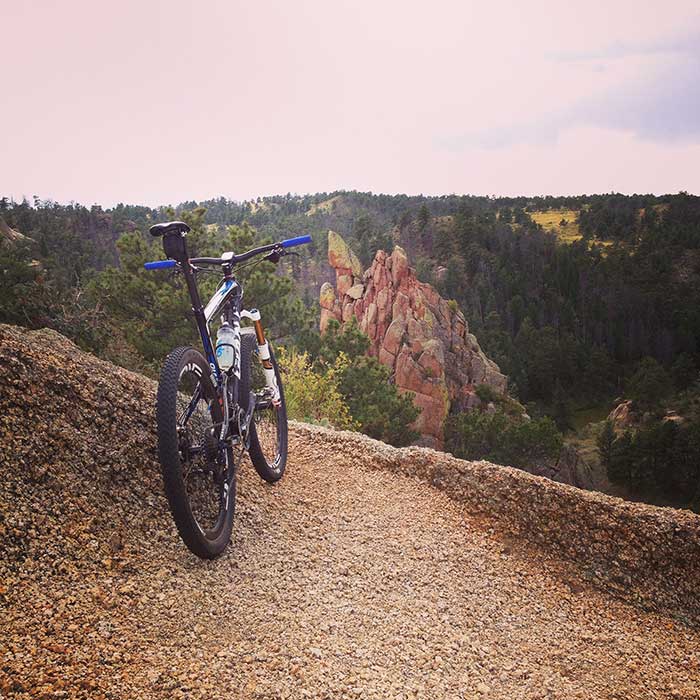 Saddle Height Adjustment As Easy As Pushing a Button
Not every bike needs a dropper post, but any bike ridden off road can benefit from having one. When starting your descent, it's important to shift your weight to the rear of your bike. When your saddle is in the way, it makes this process difficult. Traditionally, you would have had to practice the skill of getting off the back of the bike and not have your shorts get snagged on your saddle, needless to say, this doesn't always end well. The dropper post uses your bodyweight combined with a lever on your handlebars. Think about it like an office chair. Seamlessly transition your flow from aggressive peddling to technical riding with one fluid motion. Moving your saddle down and out of the way enables you to better control your body position in technical terrain. Once you install one, you'll wonder why you waited so long.
The Cascade Suspension Works Difference
At Cascade Suspension Works, we operate on and upkeep dropper posts for both riders and dealers the same as other methods of suspension. Because there are suspension systems involved, making sure it's properly tuned can make all the difference on the trails. You don't want your saddle to get stuck while you're already out there. Call today or visit our Portland shop to have us take a look at your dropper post and make sure it's running optimally, getting you the most out of your investment.
EXPERTISE & EXPERIENCE IN SUSPENSION TUNING & REPAIR